A Team of Leaders
The Saginaw Valley Equine Clinic team strives to provide the highest quality veterinary care to horses through the most up-to-date biotechnologies and education. Whether your horse is your athlete or your pet, one thing is certain: Your horse is an important part of your family and should be treated as such. We appreciate your trust in our care.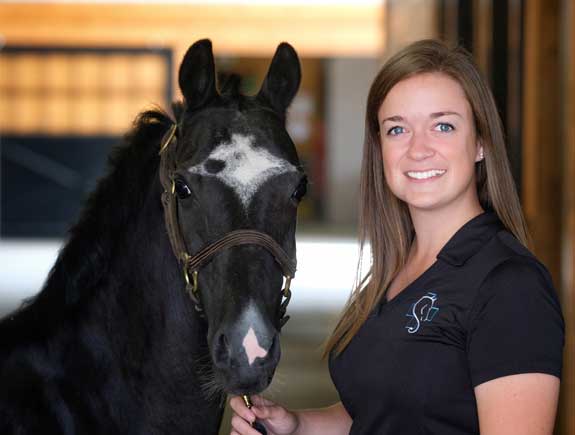 Liz Routh, DVM
Although originally from Indiana, Liz completed her doctorate of veterinary medicine at Iowa State University.  Her main areas of interest include preventative medicine, herd health, dentistry, and ophthalmology. Outside of work, Liz likes to read, craft, maintain her aquariums and ride whenever possible!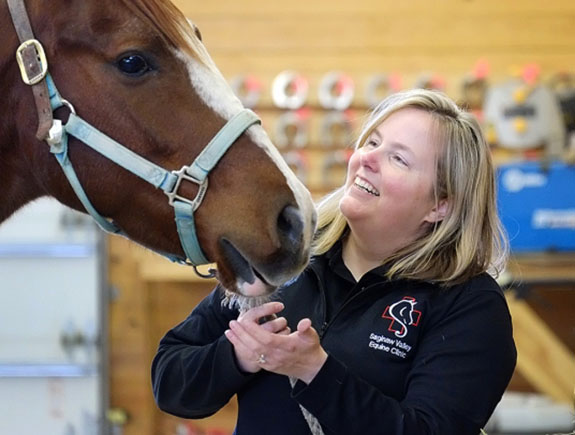 Krista Schaefer
Krista Schaefer is our Inventory Manager. She brings years of customer service and experience in the equine industry to our team. Krista has many close friends within the horse community, who she enjoys spending time with while at barrel races, team sorting or at horsemanship clinics. Krista has spent much of her life in Freeland, where she currently resides with her husband, Ron, along with a rough collie (Bella), a border collie (Lilly) and her Quarter Horse mare (Chicka).