A Team of Leaders
The Saginaw Valley Equine Clinic team strives to provide the highest quality veterinary care to horses through the most up-to-date biotechnologies and education. Whether your horse is your athlete or your pet, one thing is certain: Your horse is an important part of your family and should be treated as such. We appreciate your trust in our care.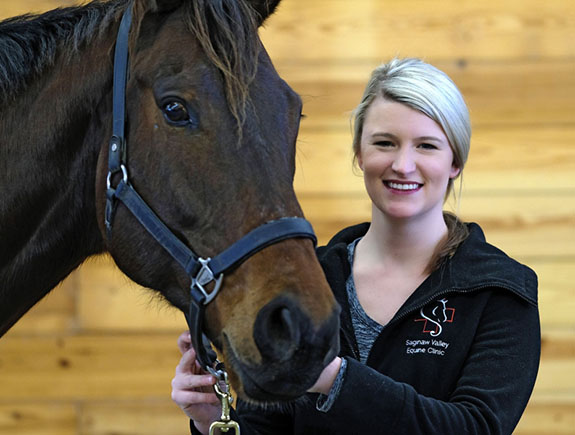 Emily Galus
Emily, veterinary technician, is originally from Midland and has been working with horses since she was 8 years old. Today, she has a love for all animals. Her veterinary technician career started in South Carolina, where she lived for 5 years. She enjoyed showing paint horses during that time. She ultimately decided to move back home to be closer to family.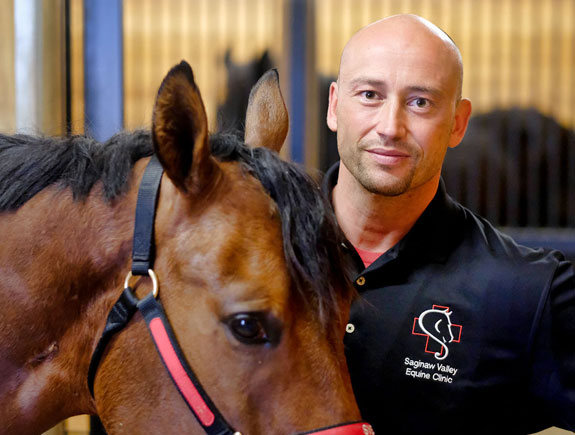 Timm Gudehus, DVM, DACVS, DECVS
Locum Surgeon
Dr. Gudehus moved to Indiana from Germany where he served as an equine surgery specialist since. He is board certified by both the American College of Veterinary Surgeons (ACVS) and the European College of Equine Surgeons (ECVS). His love of horses and equestrian sports dates back to his early childhood, growing up in a family with a long history of horse riding and breeding.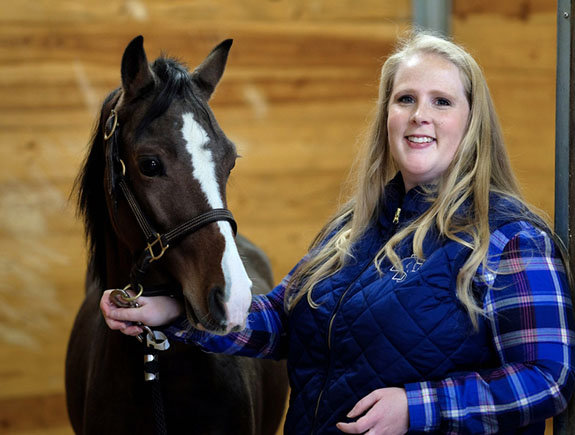 Katie Hessou
If you've visited Saginaw Valley Equine in person or called us on the phone, you've probably benefited from Katie's upbeat personality and expertise. Katie is our Customer Care Associate, Receptionist, and Surgery Coordinator. She answers phones, sets up appointments, schedules surgeries, and completes too many other office tasks to list them all. Katie loves that her job lets her meet so many horse lovers.
Adolfo F. Martínez, MVZ, GPC, EqM
Veterinarian Adolfo Martínez moved to the US from Mexico where he was a fertility expert, focusing on reproduction, neonatology, and sports medicine, after graduating from the University of Monterrey (UANL) Mexico. Since moving to the States with his wife and two daughters, Dr. Martinez has acquired General Practitioner in Equine Medicine certification.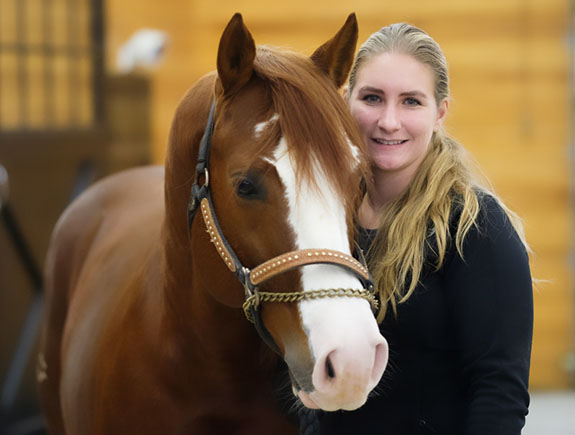 Michelle Perry
Veterinary Technician Michelle Perry grew up in Saginaw, riding and showing horses all over Michigan.
What do you do at SVEC?
I'm a Veterinary Technician, so I assist the veterinarians with everything from joint injections to lameness exams. I also travel all over the country to horse shows and long distance farm calls.
Kendra Peruski, LVT
Kendra Peruski is a Licensed Veterinary Technician from Bad Axe, a rural town in the Thumb of Michigan. She graduated with an Associate of Applied Science degree in Veterinary Technology from Baker College in Flint, Michigan. Kendra previously worked at Thumb Veterinary Services in Sandusky, Michigan, a mixed animal practice. She did various tasks with small and large animals alike. It was there she discovered her passion for equine medicine. She is now gracing us with her knowledge and passion for equine medicine.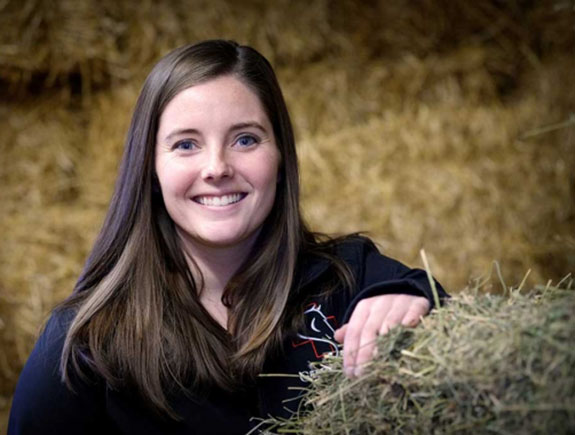 Carissa Rodarte
Carissa, Reproduction Coordinator and Marketing, is more than a voice at the other end of the phone when clients call the office. She has always had a love for horses and people, which led her to the University of Findlay where she graduated from the Western Equestrian Studies Program. Carissa works at SVEC helping clients and keeping us organized.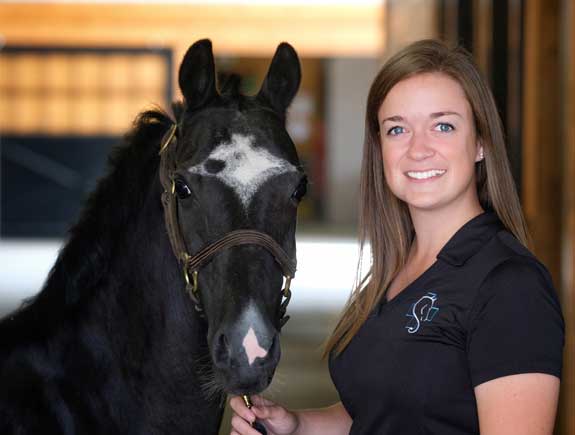 Liz Routh, DVM
Although originally from Indiana, Liz completed her doctorate of veterinary medicine at Iowa State University.  Her main areas of interest include preventative medicine, herd health, dentistry, and ophthalmology. Outside of work, Liz likes to read, craft, maintain her aquariums and ride whenever possible!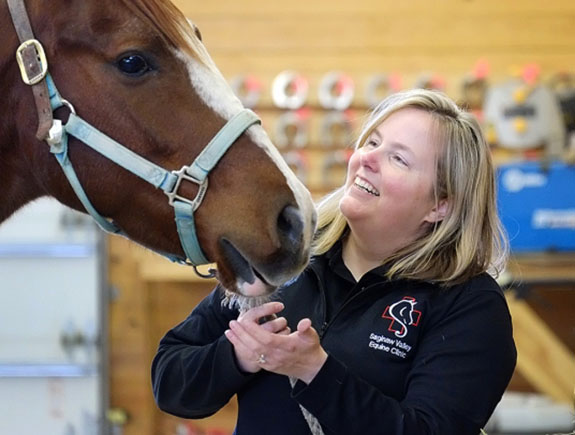 Krista Schaefer
Krista Schaefer is our Inventory Manager. She brings years of customer service and experience in the equine industry to our team. Krista has many close friends within the horse community, who she enjoys spending time with while at barrel races, team sorting or at horsemanship clinics. Krista has spent much of her life in Freeland, where she currently resides with her husband, Ron, along with a rough collie (Bella), a border collie (Lilly) and her Quarter Horse mare (Chicka).