Saginaw Valley Equine Clinic is a full-service surgical facility
Saginaw Valley Equine Clinic specializes in advanced surgical techniques. Our staff, facility, and equipment, enable us to provide the highest-quality care for our surgical patients. The sophisticated equipment and the latest in technology in our surgical suite, anesthesia room, recovery stalls, and treatment rooms enable our surgery staff to achieve superior results in soft-tissue and orthopedic cases. In addition to orthopedic and arthroscopic surgery, many routine surgical procedures are performed regularly, including castration, cryptorchid surgery, and ovary removal, as well as ophthalmic and soft tissue procedures. Laparoscopy and laser surgery for tumor and mass removal are also offered.
Upper Checks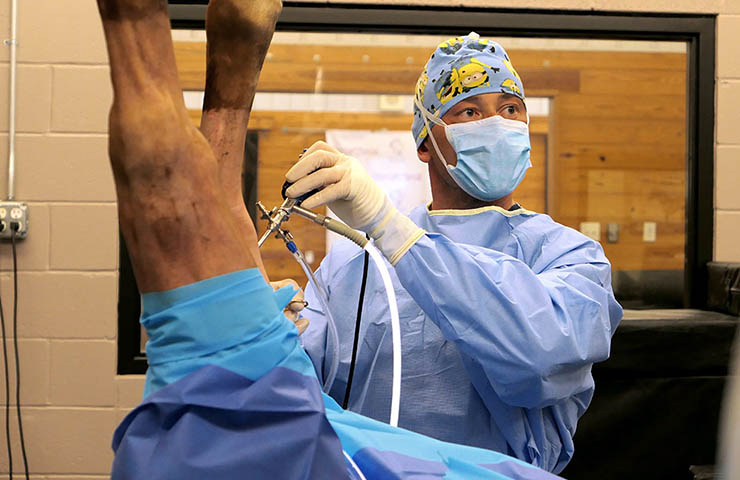 Minimally invasive superior check ligament desmotomy is performed endoscopically through the carpal sheath for treatment of flexural limb deformities, typically involving the fetlock joint, and chronic superficial digital flexor tendonitis.