Training | Semen Collection | Shipping and Freezing
Stallion training and Semen Collection for Shipping and Freezing
When it comes to questions about breeding soundness and semen evaluation for your stallion, Saginaw Valley Equine Clinic helps you find the answers.
Is my stallion fertile?

Will we be able to ship semen?

What extender and ratio is best?

Can the semen be frozen for later breeding and/or genetic preservation?
Often times, these questions and others are answered by collecting and evaluating the semen's microscopic anatomy, concentration, and motility. Furthermore, if the semen will be cooled and shipped, SVEC utilizes numerous extenders to test the semen's viability over a 72-hour period and give you a report with our findings. This exam saves a lot of time, money and the heartache of an unsuccessful breeding season.
The facility at SVEC is set up to house stallions comfortably with access to turnout. Stallions can stay at the facility to save owners time and transportation costs. When collecting for freezing, stallions are often collected multiple days in a week until enough doses are obtained and stored.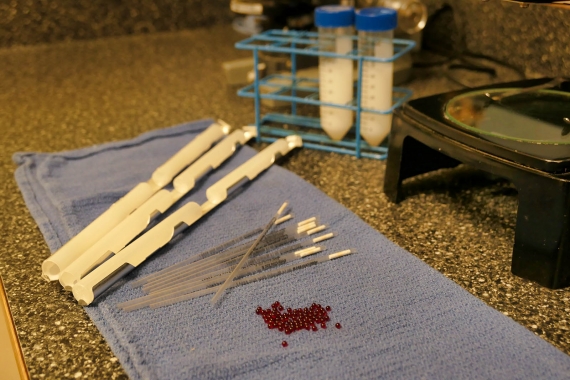 Benefits include:
On-site training available for novice stallions

Speedy and efficient collection and shipment of fresh, cooled semen

Ship-in collections: We are available to collect, process, and ship stallion semen Monday, Wednesday, and Friday mornings during the breeding season. We take care of the shipment via airlines or FedEx. 

SVEC is conveniently located 5 miles from MBS International Airport and FedEx, ensuring easy shipments of fresh, cooled semen.

Semen Cryopreservation: SVEC collects, cryopreserves (freezes) and stores stallion semen for future use. We have tanks that can be utilized to store the semen for an infinite amount of time or ship the frozen semen to mare farms for use there.
Contact Us
If our core values are speaking your language, and you want to be a part of this fun-loving, hard-working team, let us know!