We Are Open to Safely Serve You & Your Horses



Safety first at SVEC during Covid-19

The Clinic is open Monday – Friday from 8 a.m. to 5 p.m. Please click on the link to learn about best practices to follow while visiting SVEC.
Online Pharmacy makes ordering touchless

Never worry about running out of supplies or medication your horse needs. Order today with convenient Home Delivery.
Saginaw Valley Equine Culture – Our "Why"
W

e believe the relationship between equestrian and horse is special. Our bonds with horses are built on acts of service, love, and trust. This connection enriches the lives of people in our community and the world.
W

e believe caring for the relationship between equestrians and horses is a gift from our creator.  Building teams of leaders to care for these relationships is our mission. Why do we do what we do? Because we believe.
SVEC – Our "What"
S

ince 2003,  Saginaw Valley Equine Clinic has been providing top-notch care with highly-qualified leaders and specialists in Equine Sports Medicine, Reproduction and Surgery.  We will be there every step of the way – whether it is producing the foal of your dreams, providing advanced surgical needs or giving your performance horse every advantage.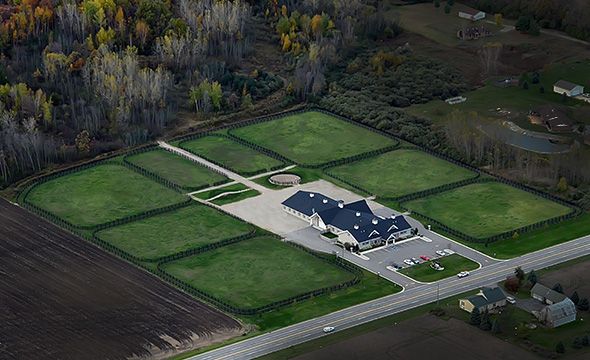 Carissa Rodarte
Covetrus and Zoetis invite you to join a complimentary webinar to discuss various aspects of annual equine healthcare! Zoetis technical services vets will lecture and field questions on vaccines, nutrition and deworming programs in conjunction [...]
ohnomaster
As the world deals with COVID-19, our concern, as always, is focused on caring for you and your horse Whether you are visiting our facility or we are coming to your farm, we are heightening [...]
Carissa Rodarte
What's your diagnosis? A 7 year old Paint gelding, presented to SVEC for a routine lameness exam. He has a history of moderate arthritic changes in his hocks. High-grade HA and cortisone injections [...]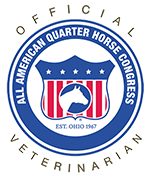 SVEC GameTime Sports Medicine is Official Veterinarian of the All American Quarter Horse Congress providing 24-hour care.