Saginaw Valley Equine believes proactive routine care is the best way to prevent medical emergencies
Saginaw Valley Equine Clinic has been providing equine veterinary care to the tri-county community for the last 17 years.  We have enjoyed the many relationships we have built with our fellow horse owners in our community while bringing comprehensive health care to these horses in their own home environment.  By being proactive with routine health care such as regular dentistry, vaccinations, fecal analysis, and more, our goal is to prevent medical emergencies from occurring in the first place.
Farm Services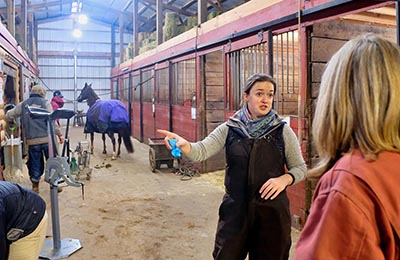 For your convenience, Saginaw Valley Equine Clinic is proud to be able to bring our services to your farm.  We understand that bringing your horse to us may be difficult or may bring unwanted stress upon your horses.  We are able to perform many of the same services we offer in-clinic wherever your horse is located.
Dentistry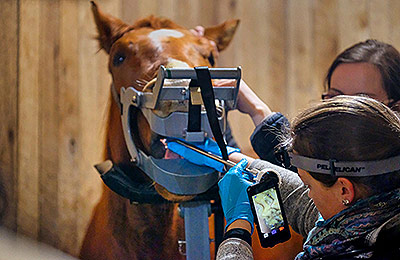 Horses of all ages and disciplines can benefit from routine dental care.  Horses are unique in that their teeth are constantly erupting over the course of their life, and this may lead to sharp points forming in their mouth that can cause performance issues, or overall health problems if not identified early.  By performing a thorough oral examination using an oral camera (odontoscope) we are able to identify and treat dental abnormalities as early as possible.  Dental examinations and equilibrations can be performed on farm or in clinic.
Fecal Analysis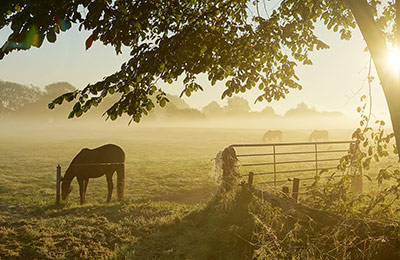 Saginaw Valley Equine clinic is proud to offer in-clinic fecal analysis via the Parasight System, the first scientifically validated fecal egg count system.  By providing you with a reliable fecal egg count result, we can create a strategic deworming protocol tailored to the needs of your horse and/or farm.