Join Our Team
We believe the relationship between equestrian and horse is special. Our bonds with horses are built on acts of service, love, and trust. This connection enriches the lives of people in our community and the world.
We believe caring for the relationship between equestrians and horses is a gift from our creator.
Building teams of leaders to care for these relationships is our mission.
Why do we do what we do? Because we believe.
Positions Available
The Great Lakes Bay Region
About the Great Lakes Bay Region
Saginaw Valley Equine Clinic is located in the heart of the Great Lakes Bay Region (Midland, Bay City, Saginaw) and is a great place to live and raise a family. The abundance of rivers leading to the Saginaw Bay makes this region rich in natural beauty and recreation. Only Florida has more pleasure boats than Michigan.
Arts, Entertainment and Recreation are vibrantly alive in the Great Lakes Bay Region. The historic stages of the Temple Theatre in downtown Saginaw and the Midland Center For the Arts located at Dow Gardens are both just minutes away. The Dow Event Center, located 15 minutes from the clinic, hosts some fantastic musical, comedy and entertainers. The brand new Dow Diamond baseball park, home of the minor league LA Dodger's pro baseball affiliate team the Great Lakes loons, is also a 15-minute drive from the clinic.
Enjoy Camping, Hunting and Fishing throughout all of Michigan's world famous game and fishing seasons. The Saginaw River and Saginaw Bay are full of walleye, bass, salmon, perch and northern pike or fish local rivers and streams for trout. Some of the best Whitetail Deer hunting is found around the clinic and Great Lakes Bay Region.
Beautiful Rail Trails, Hiking and Running Paths travel through areas where kids can play, animals can be seen and new adventures await. Winter Sports are well represented here with snowmobiling, ice fishing, skating, and skiing at the top of the list.
If City Lights beckon you, then this is the perfect location. Enjoy our relaxed, small-town lifestyle during the week. Then, on Friday night, drive less than two hours to spend exciting weekends in eclectic Ann Arbor, artsy Traverse City, and urban Detroit. Even Chicago is close enough to visit on long weekends.
Nearby Michigan Wonders abound. The famous Mackinaw Bridge and Mackinaw Island are an easy weekend trip. The Leelanau wine country with the National Sleeping Bears Dunes offers scenic vistas found only in Michigan.
Send Us Your Resume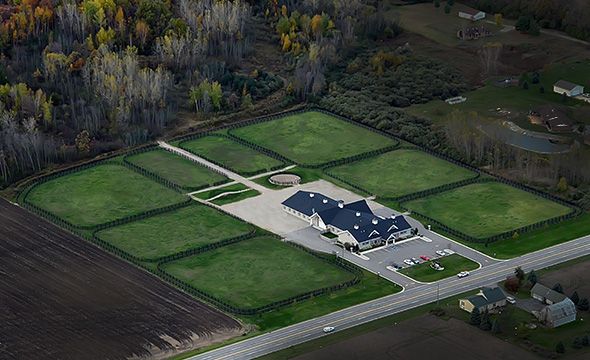 A 100% equine veterinary practice
17,000 sq ft climate controlled facility
3:1 support staff to doctor ratio including interns and LVT's
3 Digital Ultrasounds, 3 Digital Radiograph machines
Powerfloat, oral endoscope and extraction tools
Portable upper airway endoscopy and gastroscopy
Focused Shockwave/PRP/IRAP/Acupuncture/Chiropractic
In house lab including CBC, Chem, blood gas, culture and cytology
Advanced Mare and Stallion Reproductive Services
Busy Ship In Sports Medicine Service
Official Veterinarian of the All American Quarter Horse Congress
Multiple boarded specialists in practice and as consultants
We offer an above-average compensation and benefits package.
Including:
Employer Paid Long Term Disability Insurance
Employer Paid Health and Life Insurance
Employer Paid Professional Liability Insurance
Employer Paid CE
Employer Contributed Flexible Savings Account
Employer Contributed IRA
SVEC also offers opportunities for students
Contact Us
Your horse's care is important to us. Please email us or call us to get help.