Internship Program at Saginaw Valley Equine Clinic
The internship program is for veterinarians looking to gain technical and equine case management experience while under the guidance of mentors to prepare them for entry into a general practice, sports medicine practice, or a surgical or theriogenology residency. There will be opportunities to work independently, with a mentor, and as part of a team, with the goal for the intern to receive an ideal mix of support and independence.
The intern will rotate between sports medicine/horse show practice, ambulatory/general practice, surgery/hospitalized patients, and theriogenology. The intern's responsibilities will increase over the year, according to their competence and comfort level. After the initial period of direct mentorship, the intern will be prepared to see appointments and emergencies on his/her own. The staff and doctors at SVEC work in a collegial environment and the intern will play a key role in case management. However, additional mentorship will continue to be provided and the staff veterinarians will always be available by phone or in-person if desired/needed. For the initial 3 months the intern will cover emergencies with a senior clinician and then start primary coverage. When on-call coverage will be approximately 50% and will consist of primary care with a senior veterinarian as back up.
Internship duration is 12 months
Housing stipend is provided
Ideal balance of secondary and mentored primary care
Excellent opportunity to gain ambulatory and in-hospital case experience
Practice Breakdown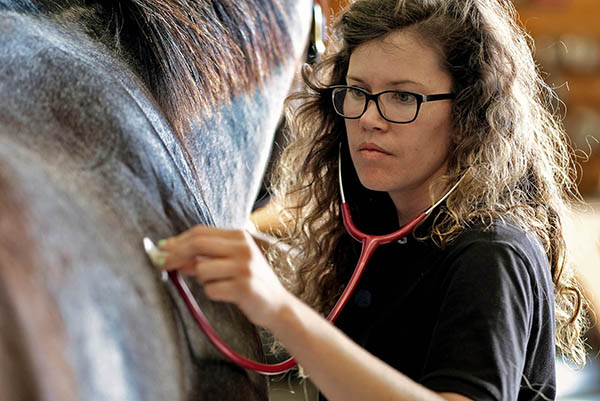 Application deadline:
Accepting resumes between June 1st to December 31st. Position offers will begin on September 1st.
The final deadline is December 31st. Applicants are encouraged to apply as early as possible.
Prerequisite Application Process:
We strongly encourage prospective interns to do an externship at our clinic to determine if it would be a good fit for both parties; however, it is not required. We require three letters of reference, a letter of application/intent from the applicant with CV, graduation from an AVMA accredited program, a valid Michigan veterinary license by the start date of employment, and a valid driver's license. Interested parties should submit their documents to Cheryl@saginawvalleyequine.com.
Mailing Address
7319 Tittabawassee Rd.
Saginaw, MI 48603
MAP 
Call / Fax
Phone (989) 790-7339
Fax (989) 790-7399

Hours
Monday-Friday 8 a.m. – 5 p.m.